In my travels, one of the things I've always done is tell people that I'm from Harlem. I do this for no reason other than to show the pride I have for the place where I grew up. Another thing I'm proud of is the fact that I have a very close-knit group of childhood friends who are still my friends to this day. We grew up in a place called Schomburg Plaza, which is located at the northeast corner of Central Park on 110th Street and Fifth Avenue.
Schomburg Plaza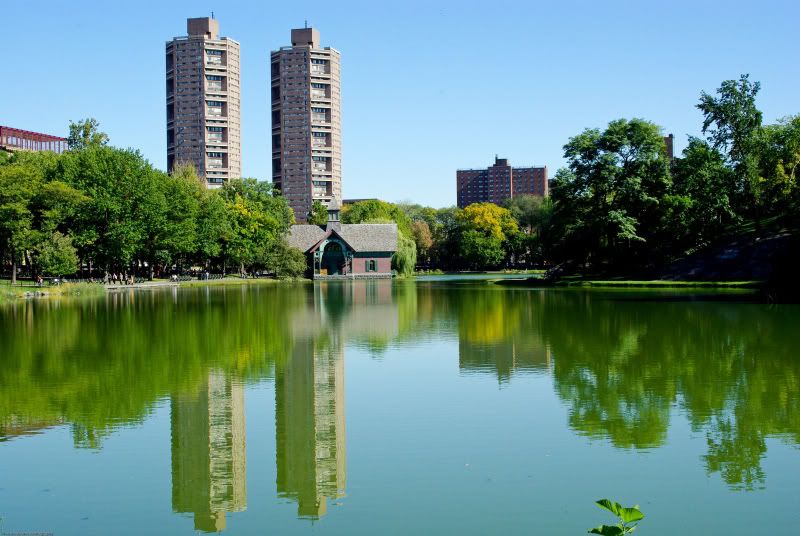 Since 1995, this group has gotten together on Father's Day for a cookout in Morningside Park in West Harlem. We do this not only to reminisce about the "good old days", but to celebrate our transition from childhood to fatherhood. Many of the fathers bring their kids and make them listen to us tell stories about how great we were and how tough life was back in the day. You know how the saying goes: "The older you get, the better you used to be." This definitely describes us and it applies to just about everything we talk about, especially sports.
This year, one of our founding members, Melvin Smith, was honored with a proclamation from the New York State Senate. The proclamation was hand delivered by New York State Senator Bill Perkins, who also happens to be from Schomburg Plaza. In fact, his political career began there as a District Leader in Harlem, representing the neighborhood he lived in…..something he still does today.
Senator Bill Perkins